Kars gruyere cheese, also known as Kars Kasar, combines the East and the West. It originated in 1878 when David Moser, a Swiss cheese producer, established a small cheese factory in Kars. Soon the gruyere production became the world-famous Kars gruyere cheese.
Named after the Swiss town of Gruyère, the homeland of the cheese, Kars gruyere is a gourmet delicacy with its unique taste.
Although the way it is made varies from region to region, cheese holds a very important role in Turkish culture and is an indispensable element of breakfasts. While cheese varieties such as Aegean mihalic cheese, Van's herb cheese and Divle's obruk cheese have a more local reputation, Kars gruyere is world-known.
Things you've probably never known about Kars gruyere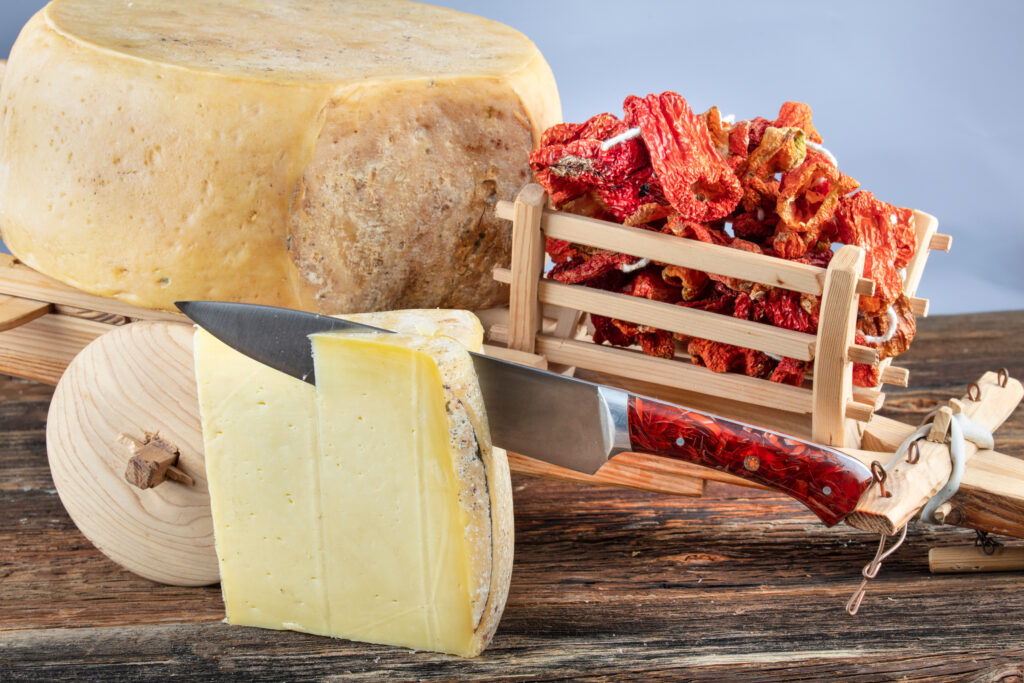 Kars gruyere is made from the milk of a special kind of cow that grazes at high altitudes and is not very fertile: the Zavot Caucasian cow. This is the first problem in producing this cheese because the milk must be used within an hour of milking or the cheese does not curdle properly. The milk is cooked in copper vessels made of gold and silver alloy. Today Kars gruyere is today one of the most reputed artisanal cheeses of Turkey. Undergoing a natural organic process, the taste of the cheese lies in the milk of the cows grazing in high-altitude pastures away from pollution. If you want to buy some delicious Kars gruyere and other magnificent charcuterie products, we invite you to visit the ATÜ Old Bazaar on your next Istanbul adventure.