The Magnificent ATU Old Bazaar
We promoting Turkish culture with our concept store ATU Old Bazaar in Istanbul Airport to the world. Known worldwide for having various international awards, our concept stores ATU Old Bazaar in Istanbul Airport contributes to the promotion of Turkey and Turkish products, offering local products, promoting the cultural wealth and providing support to local producers and artisans.
Inspired from the Grand Bazaar Concept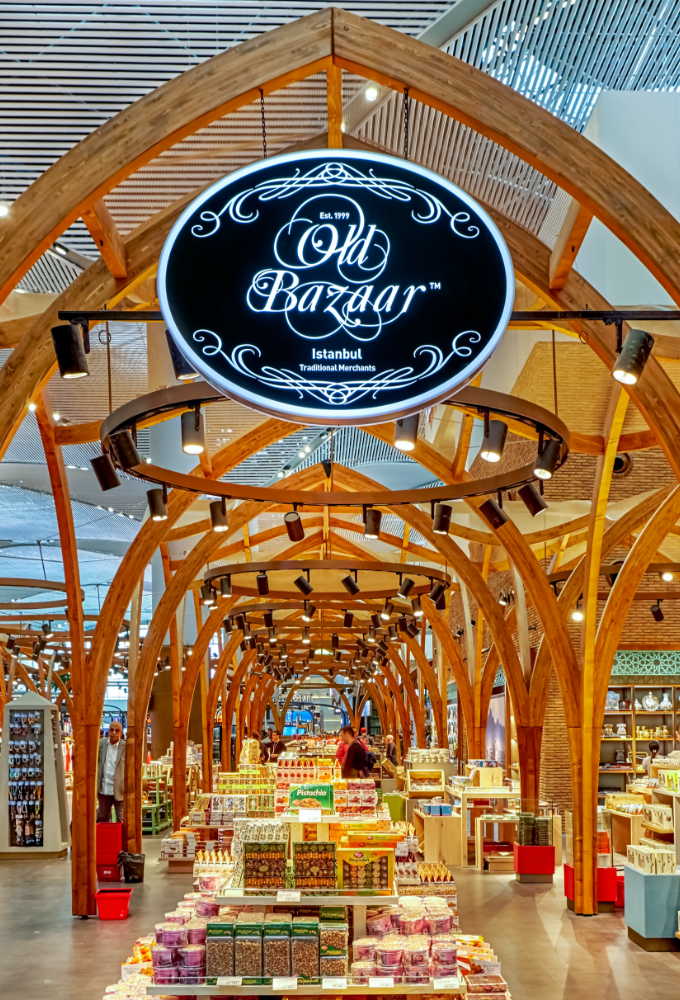 Modern Way to Discover the Tradition of Istanbul
As for our ATU Old Bazaar, we wanted to recreate this unique and authentic shopping experience for our passengers, inspired by the "Grand Bazaar" concept.
The magnificent Grand Bazaar that is located between Nuruosmaniye, Mercan and Beyazit is the oldest and largest shopping mall in the world with 64 streets, 2 covered marketplaces, 22 gates and approximately 3500 shops that are nested like a labyrinth.
Attracting the interest of the tourists with its historical structure and architecture, the bazaar was given the top rank in the list of Times Magazine about the best tourist places around the world.
2014 Frontier Awards
"Highly Commended – Specialty Concept of the Year"
2010 Frontier Awards
"Specialty Concept of the Year"
We are a leading worldwide operator and we got to be that way by respecting, honoring and promoting the national heritage of our host country, and the local city offers.
We specifically select and collect the finest local items that would reflect the Turkish Culture in the best possible way.
To do so, we bring the best merchants from the magnificent authentic bazaars around the country and create a space that is purely dedicated to Turkish items and tastes. Therefore our store has a wide range of product selection from foods to accessories, handmade carpets to natural soaps… Some in little and some in large sizes we offer little parts of Turkish culture to our passengers.